Whether you're just starting out or have been baking all your life, quality kitchen tools are essential to being the best you can be in the kitchen. We've rounded up our top ten tools that we go to over and over again, the items we can't live without.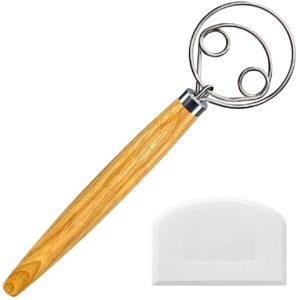 The Danish obviously know a thing or two about mixing dough (think Danish pastries), as exhibited by this nifty little tool. Ideal for hand-mixing bread or cookie dough (or even meatloaf mix!), this odd-shaped whisk has a unique double-circle design that doesn't drag against heavy doughs, allowing you to mix them much more quickly than with a spoon or spatula. This model has a nice oak handle attached to a food-grade stainless steel double ring. The handle is ergonomic, and it's coated with a protective oil to resist mold.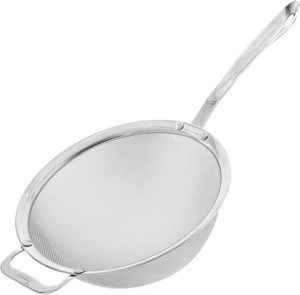 With a good fine-mesh sieve you can do everything from sifting dry ingredients, straining sauces and bases, and dusting baked goods with confectioners' sugar. This model is at the top of the heap in our book: it's sturdy, made of high-quality stainless steel, and it has two layers of woven fine mesh and a thick handle attached with professional-grade rivets. The wide hook makes balancing over a bowl a breeze and allows for easy hanging storage. It's also dishwasher safe, and the premium quality stainless steel will never rust. It's also comes with a 100% satisfaction guarantee, so you have a whole year to decide if you like it. Woo-hoo!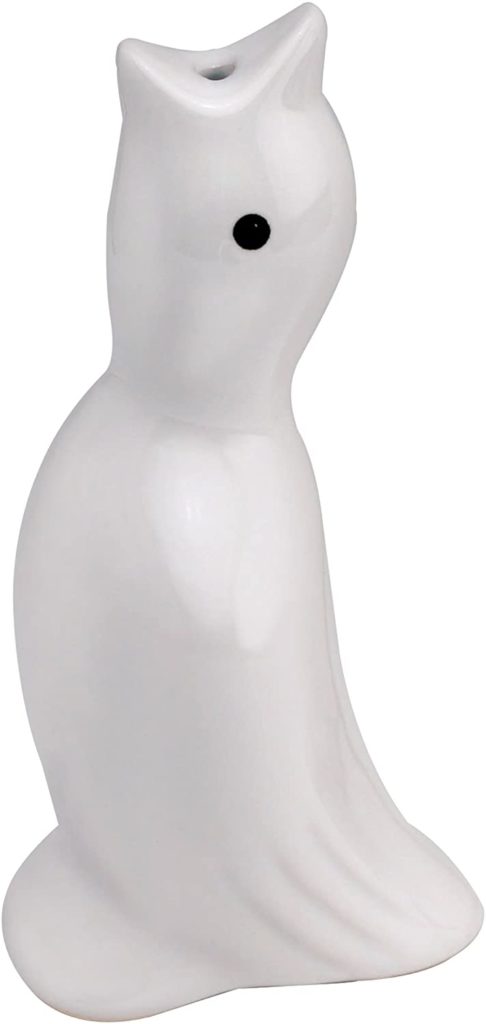 We love a tool that is not only effortless to use, but is also decorative, and that's the case with Mrs. Anderson's ceramic pie bird. This little songbird allows steam to escape from pies during baking and prevents the top crust from sagging. Plus, it's made of fine porcelain and is dishwasher safe, for easy clean-up – now that's something to sing about.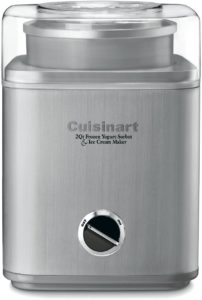 In our book, this is the best no-frills, workhorse of an ice cream maker on the market. Housed in a handsome, brushed steel body, this machine makes 2 quarts of the frozen dessert of your choice – fro-yo, sorbet, gelato or ice cream – in just 25 minutes. Pre-freeze the double insulated bowl overnight, add your base, turn the machine on, and let the magic begin.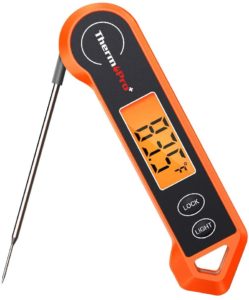 Whether it's to check the temperature of a sugar syrup for an Italian meringue or to see if your crème anglaise is at the right stage, an instant-read thermometer is an indispensable tool for bakers, and this one is our favorite. Thanks to advanced motion sensing technology, the battery-operated device powers on when you open the probe, and turns off when you close it. It has a backlit display, is waterproof (so you can wash it), and it is magnetic, so you can attach it to any metal surface. Most importantly, it's accurate and has a 3- to 4-second response time. On top of all that, it's very reasonably priced, which won't raise your temperature.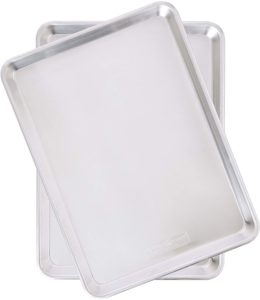 If you prefer professional recipes, they will most likely call for half sheet pans rather than jelly roll pans or cookie sheets. Even if you don't, half sheet pans give just that little bit more room if your cookies spread or you have a larger batch recipe. Invest in a high quality, heavy duty set like Nordic Ware to avoid warping.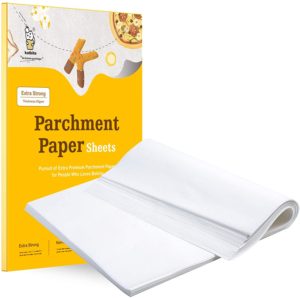 If you have half sheet pans, investing in precut parchment saves a ton of time. Stop worrying about tearing off the perfect piece or making it lay flat off a roll. Just slide it on and you're ready to go. Pro tip: keep them stored in the box, just tear along the perforated portion and you can grab one with ease. Even easier? Store them on top of a sheet pan and you'll always have the perfect place for them to fit.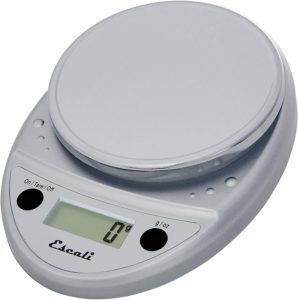 Once you learn how to measure your ingredients on a scale for accuracy, you'll never go back to cups. You don't need anything fancy or big for most home kitchen recipes. Just look for one that has good ratings for accuracy and the ability to switch from grams to ounces for ultimate flexibility. Digital scales are easy to read, easy to wipe off if they get dirty and run on a long lasting battery. You'll have it for years!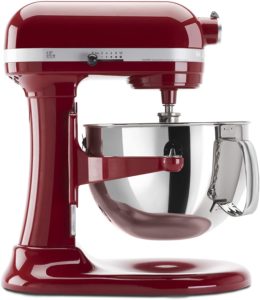 The ultimate investment for any home baker! If you bake a lot, consider the 6-quart rather than the more commercial Artisan tilt head version. The extra large bowl still fits nicely in home kitchen spaces but has just that much more bowl space for whipping that extra cream or an extra half-batch of a recipe. The bowl-lift gives much more control than the tilt-head version, and the attachments are significantly larger, making it way more efficient.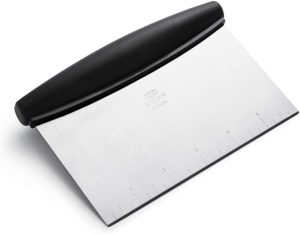 One of the handiest tools in the kitchen! A bench scraper can help scoop up unruly dough on a table, help form and cut shapes, gently unstick dough without ripping it. And best of all, it can help scrape up all the tough, stuck-on bits that never seem to come off your workspace with just a sponge. This version has a handy ruler so you see approximate measurements with ease and is dishwasher safe.